Helena Hauss
Artista
Helena Hauss is 29 years old, lives and works in Paris. All of her works have irreverence in common. In a society governed by social conventions, labels and pre-established ideas, the artist uses depreciation and satire as a way to speak and approach these labels, instead of avoiding them. Themes such as innocence, childhood, nostalgia and addiction are explored in her work, full of details and hidden clues. Bright and feminine colors hide a darker side, deceive, as well as appearances. Helena Hauss works exclusively with a ballpoint pen, as a deliberate choice: there is no going back or erasing and her goal is not to show fear in the mistakes and failures that may arise during the creation process.
Helena Hauss's POSTER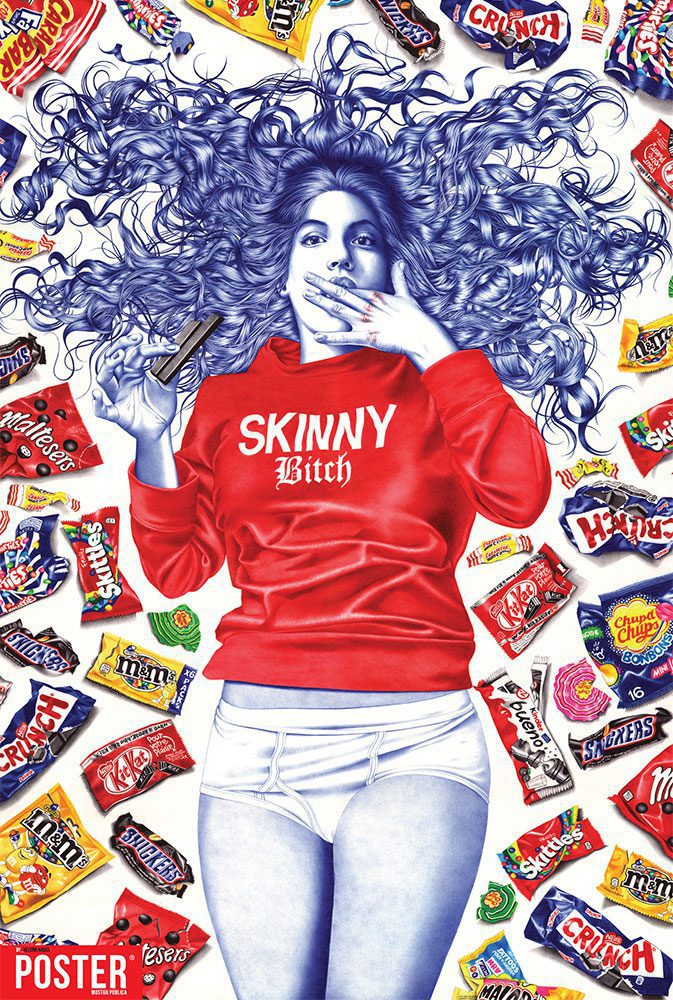 In Helena Hauss' poster, every detail counts to tell the message, and it is up to each one of us to understand it. There are always clues hidden in the details and, despite the bright colors and perfect appearance in each drawing, they all hide a darker truth.