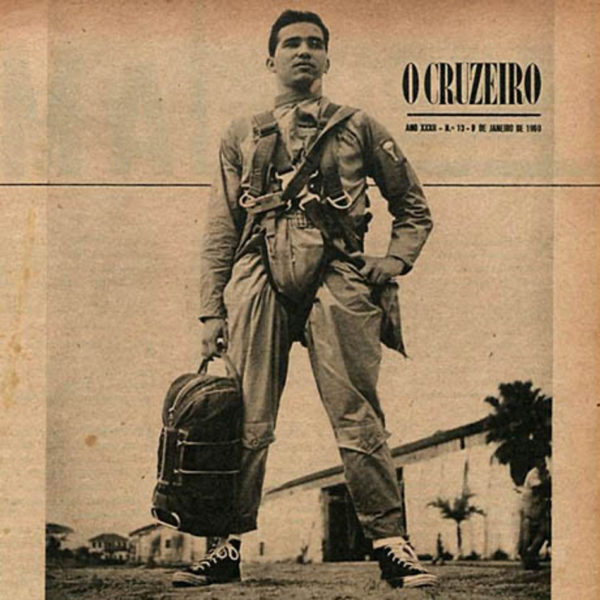 Luciano Carneiro
Photojournalist
Luciano Carneiro was the poet of printed paper, the silent genius of Brazilian Photography and worldwide Photojournalism.
He is one of the most expressive references of Photography, together with another Brazilian giant also forgotten during decades, Chichico Alkmim, being Luciano the one who traveled around the planet to photograph some of the History events that today we all remember by his exemplary reports.
Born in Fortaleza in 1926, he attended Law School until the fourth year, when he began his career as a journalist in the newspapers Correio do Ceará and O Unitário, where he started photographing.
In 1948, he joined the editorial staff of O Cruzeiro magazine, in Rio de Janeiro. Between 1947 and the early 1950s, he was an international correspondent for the same magazine, reporting on the Korean War, life in Japan and Russia, Albert Schweitzer's Africa, Nasser's Egypt, Tito's Yugoslavia, Fidel Castro's Cuban Revolution, among many other key moments he witnessed with his camera.
He is one of the essential names in photo-reportage and the editorial universe, in the Cartier-Bresson or Robert Capa school, but with a completely revolutionary and singular eye in technical terms and visual perception of what he finds and looks for.
Pilot, parachutist, and adventurer in the world that had become too small for the boy from Ceará, he dies at the age of 33 in a plane crash in Brazil.
He leaves not only an extraordinary estate that Time itself used as reference, today held by the Moreira Salles Institute, but also the poetry of truth, the look that no landscape marked by the aridity of the Northeast, harsh, wild, and shaped by the elements, can bend.
LUCIANO CARNEIRO'S POSTER