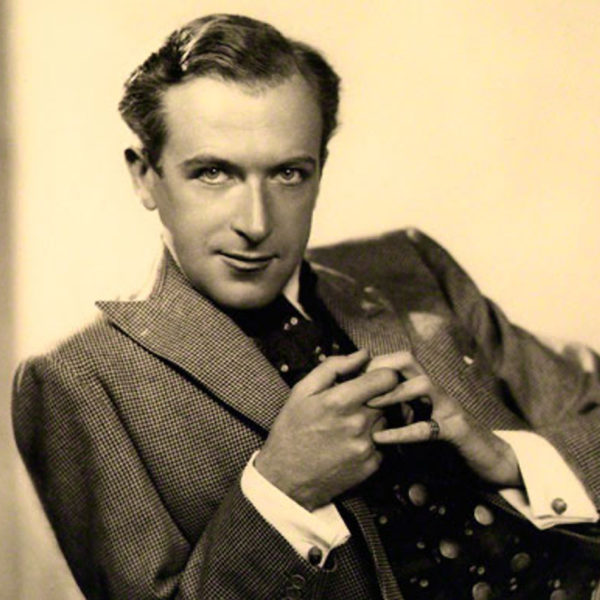 Cecil Beaton
Photographer
If Photography ever needed a symbol, Cecil Beaton would be without any doubt the first, and the most consensual one, something he himself would hate as a biographical note.
He is universally regarded as the most extraordinary example of eclecticism in the history of Photography, as well as in art direction, audiovisual production, scenography, costume, illustration, literature and even Interior Design. He is the great photographer of the 20th century, who crosses time and achieves the same excellence and particularly original and unique look seen in the theaters of war between 1939-45, as before and later in Hollywood, where he creates from scratch a dynasty of style with Gary Cooper or Fred Astaire, dominating the film industry until he arrives at My Fair Lady with the spectacle of visual choreography he envisions for Audrey Hepburn.
He becomes the official photographer for the coronation of Elizabeth II, and over the decades he photographs a whole generation of actors and actresses, writers and artists, and his famous Bright Young Things, the generation of British aristocrats who mapped out the destinies of the country and empire.
He is the multidisciplinary artist par excellence, who has in one of his first official jobs, between private commissions and photo shoots for VOGUE, as a photographer for the British Ministry of Information, the opportunity to create a portfolio of almost 7,000 negatives depicting the Allied war effort and the field work in the UK that would enable the operations in the theater of war in Continental Europe but also in the British Empire from Africa to Asia.
The photograph presented by POSTER 2022, Tyneside Shipyards-1943, portrays precisely the background work of the British intelligence services that would later enable the Allied victory scenario.
The photograph is provided for the first time for exhibition to the public by the generosity of the Imperial War Museum in London.
©IWM
CECIL BEATON'S POSTER