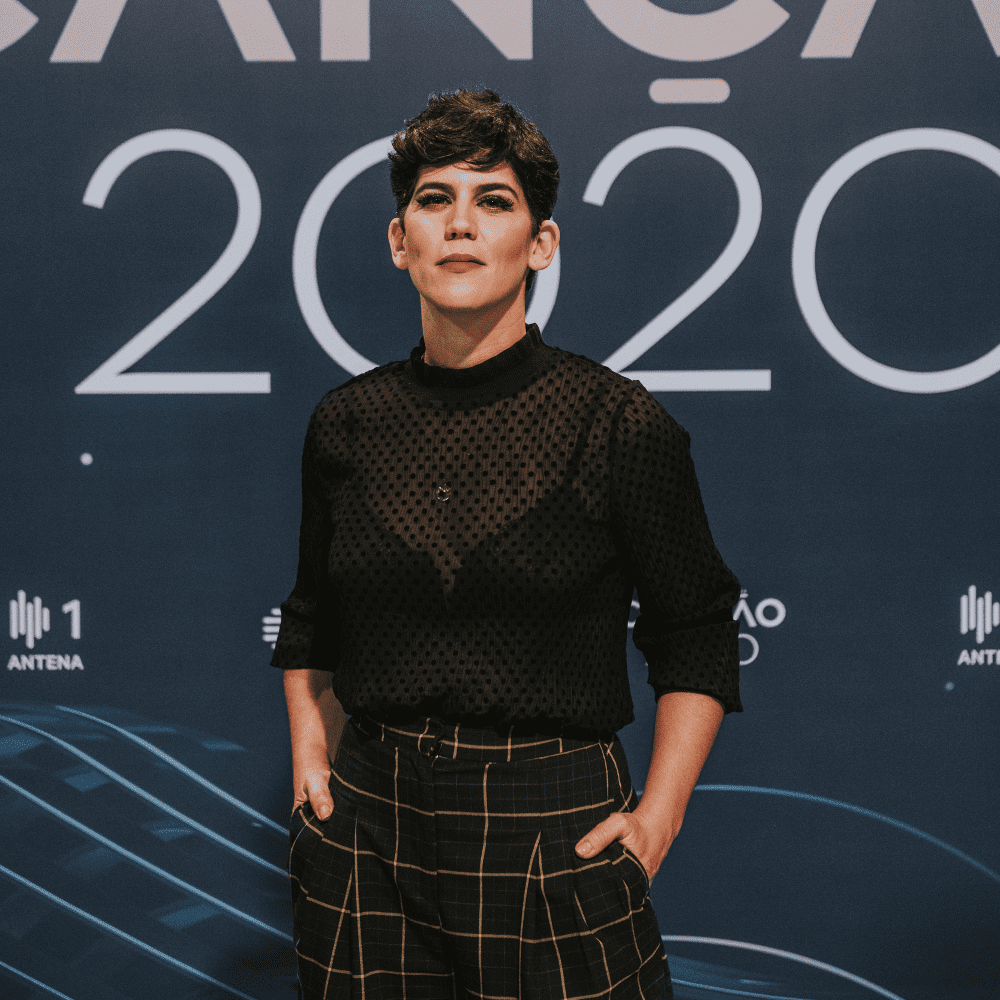 Inês Lopes Gonçalves
Radio Host/TV Host
Inês Lopes Gonçalves is a person, a role she accumulates with those of a broadcaster and TV presenter. We can hear her on Mondays and Fridays on "Antena 3 radio's Manhãs da 3", from 7 am-10 am. Inês is a talk-show hostess for Sunday night "Traz P'rá Frente" at RTP Memória, with Júlio Isidro, Nuno Markl, Fernando Alvim, Álvaro Costa and co-hosts, with Filomena Cautela, the "5 Para a Meia-Noite, every Thursday night on RTP. She could make a living from her gift to naming businesses, programs and a number of other things, but that, to her knowledge, is not a job.
Inês Lopes Gonçalves's POSTER
In a clear allusion to feminism, this poster is based on an iconic poster, created in the 1940s, when men went to war and it was necessary for women to perform functions that, usually, only men did. In the 1970s he represented the feminist movement. Inês Lopes Gonçalves wanted to address exactly this theme: feminism. Thus, she replaced Rosie for a man with objects associated with domestic work, a role still very associated with women.