Jorge Vieira (1922 – 1998)
Artist
He attended the School of Fine Arts in Lisbon between 1944 and 1953, where he graduated in Sculpture. After finishing the course, enroll in the Slade School in London. His first solo exhibition was held in 1949, at snba. In 1953, he participated in an international sculpture contest sponsored by the Institut of Contemporary Arts, London, with the project for the monument "O prisioneiro político desconhecido", which would be selected, exhibited at the Tate Gallery and awarded. The artist conceived other interventions for the public space in the following years and in 1982 he acquired a house in a village on the outskirts of Estremoz. The link with the Alentejo will lead the municipality of Beja to open in May 1995 the Casa das Artes Jorge Vieira, a monographic museum that houses a large part of its estate. The final period of the sculptor's career is marked by the opening of an important retrospective at the Museu do Chiado (1995) and by the order made for Expo'98, which provided him with greater public visibility (Homem-sol, 1998).
Jorge Vieira's POSTER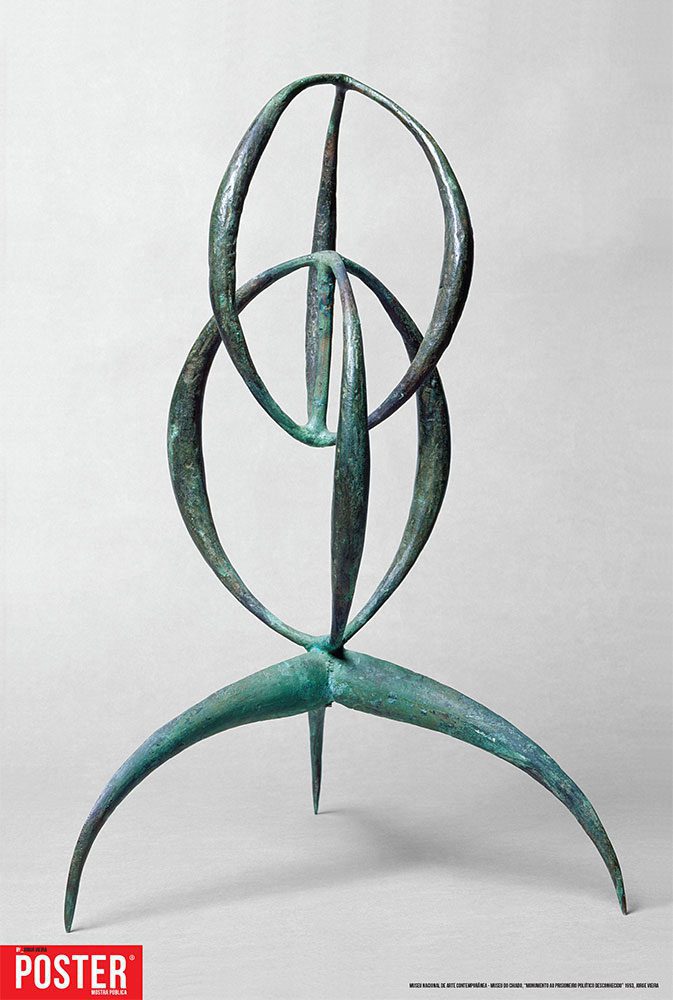 One of the most famous pieces by the artist Jorge Vieira, in poster format and for everyone to see on the streets. The "Monument to the Unknown Political Prisoner" is in Beja and was designed in 1953, having been exposed both nationally and internationally.