Javier Mariscal
Illustrator
The ultimate name and symbol of creativity and irreverence, Javier Mariscal is a
mandatory reference of world illustration, multifaceted as few, always original, and an early innovator in the development of new languages ​​and Design codes. Born in Valencia, but forever associated with the media explosion of an Olympic Barcelona that owes a lot to the creation of the Cobi mascot, he is not, however, a "neighborhood" or "local" illustrator. He travels to the international market of a growing globalization from the 90s, with iconic covers for the New Yorker, among other major world publications, and achieves some of the first artistic collaborations with interior decoration giants like Moroso, Alessi and Nanimarquina. Recognized by the anthological exhibition that consecrates him at the London Design Museum, and by his extension to the world of cinema and music, hJavier continues to draw and fear every deadline as if there is no tomorrow, which he hopes to gently discover from his window to the Mediterranean.
Javier Mariscal's POSTER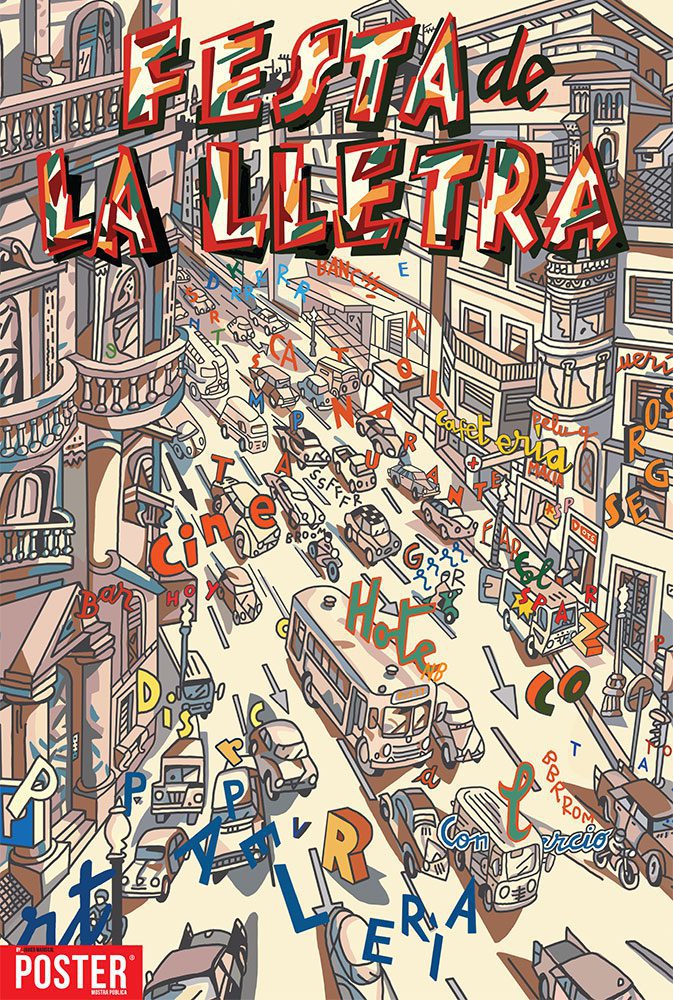 It is in a poster full of elements, that Javier Mariscal's illustration lives and describes a Spain in a full cultural and social transition, which opens and "moves" like an anthill. It is still considered today as one of the most important illustrations of the last decades.