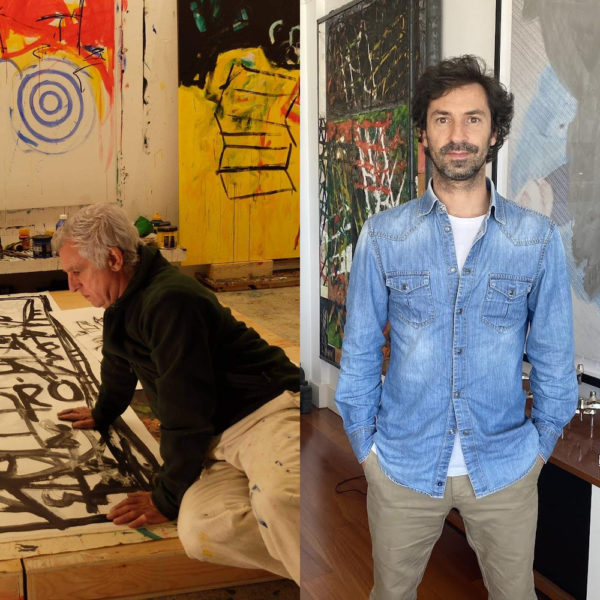 Sobral Centeno x+ Nuno Centeno
Artists
instagram sobral | instagram nuno
Father and son.
A relationship that is always complex and susceptible to interpretation, this time artistic.
Sobral Centeno is one of the most relevant and original Portuguese visual artists, with an original and multidisciplinary career, unusual in the European panorama. Born in the post-war period in Oporto in 1948, Sobral Centeno escapes by choice from the great static and reductive movements, such as Neo-Expressionism of the 1970s, and maintains a personal language in deep mutation, keeping, however, some codes that have helped him navigate since ever, and present a visual work that is difficult to catalog and therefore deeply surprising and original. He stands out in the largest public and private collections in the country, and instills in his son, one of the world's greatest gallerists, Nuno Centeno, the taste for the wall and white canvas that call for something, occasionally.
This is how Nuno Centeno, whose gallery in Oporto is a punctual target of all the most important international curators and museums, from Tate Modern to Saatchi, from LACMA to Reina Sofía, learns how to fill space and create "noise", the sound of brush and gouache, wood and plaster texture, glass, brush, hand. Gesture, always.
SOBRAL CENTENO X+ NUNO CENTENO'S POSTER